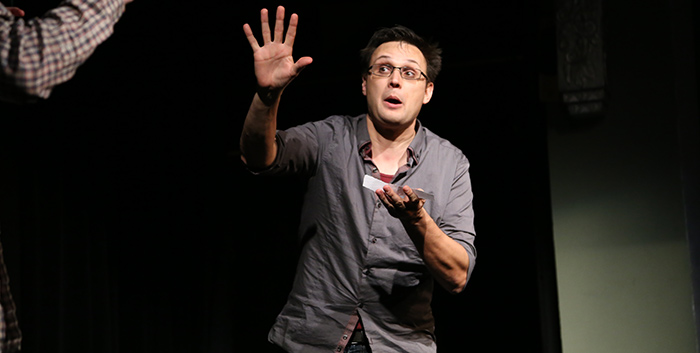 Shmimprov Show
Oct 27th 11:00 pm - 11:55 pm

Maverick Theater - Players: Jason, Lindsay, Mike, Nate, Spencer, Austin ---- Host: Jamie

get iCal link
If you've never been to Improv Shmimprov, here's the low-down details.  It's a completely improvised show, made up on the spot based purely on your suggestion.  If you've seen "Whose Line Is It Anyways", it's kinda like that, but faster, funnier and without rules or boundaries (or corporate sponsorship).  Get ready to laugh your friggin pants off because you are about to find out why Improv Shmimprov has been Orange County's most popular improv comedy show since 2003!

Word to the wise: Our shows sell out so you would be wise to buy your tickets now.  You can PROBABLY purchase tickets at the door, but there's no guarantee. We sell out shows all the time so don't get left in the cold.

See you at the show!